Order Flowers now for guaranteed delivery before Lorretta E.'s visitation.
Lorretta E. McNutt
Lorretta Ellen McNutt, 96 of Gaylord, passed away Monday, January 10, 2022, at Medilodge. Born in Clio, Michigan on May 24, 1925,Lorretta was the daughter of Ralph and Edith (Medcraft) Scott.
Lorretta married Elmer McNutt on April 4,1945 and together raised 5 children.

Lorretta will be remembered for her strength, wit, stubbornness, hard
work, and determination but most of all her love for her family.
Lorretta loved the outdoors and hunting and fishing with her family. She
instilled that love in her children and grandchildren.
She enjoyed knitting, cooking, baking and gardening, she had a
green thumb that matched no others. Her pies and cookies were simply the best.
She especially enjoyed knitting and quilting. Her family members are
proud recipients of her beautiful labors of love.
She is survived by three children, Elmer (Julia) McNutt Jr of Coffee Springs,
AL., Kay (David) Pagel of Holland, MI and Nona McNutt (Lewis Hewell) of Tampa, FL;
Grandchildren, Shawn and (Justine) McNutt, Christopher McNutt, Scott and (Jodi) Sexton, Christina and (Alan)Balko, Amanda and (Scott)McKenzie, Chad and (Angela) Pagel.
Great-grandchildren Gwendolynn, Brady and Alec McNutt, Samuel and Sima McNutt, Hailee (Jimmy)Sedgewick, Lucas (Emily Hilliker) Sexton, Spencer and Aidan Balko, Avery and Gideon Pagel, Gordon, Cora and Miles McKenzie.
Sisters Marjorie Steinhoff and Marrian Rosas, Brother, Stanley (Connie)Scott. Many loved nieces and nephews.
She was preceded in death by her parents, Ralph and Edith Scott, her husband, Elmer A.
McNutt Sr; three children, infant son, Jacqueline Sexton and William(Bill)McNutt, sisters Lillian Martinek and Arloha Norton, brothers John, Gene and Francis Scott.
The family will remember her privately at this time. A memorial service will take place in the Spring. In lieu of flowers, donations may be made to the Otsego County Animal Shelter or your local Veterans or
Homeless shelter.
Please share your memories and personal messages with the family on her tribute wall.
To plant memorial trees or send flowers to the family in memory of Lorretta E. McNutt, please visit our flower store.
---
Guestbook
A candle was lit in memory of Lorretta E. McNutt
Brian & Karen Campbell 🙏 Jan 15 2022 1:01 PM
Words cannot express how sorry we are for the loss of such a amazing lady. She lived live to the fullest. We have many fond memories of her. Our thoughts and prayers are with you sending hugs
Tim and Joyce Williams Jan 14 2022 8:50 PM
We will be thinking of you all at this difficult time of loss. May good memories and good times together be remembered now and forever. May God's perpetual light shine upon Lorretta! Thinking of you Luke & Nona Jerry, Deb, Kirk, & Kate Poss Family -
Deb Poss Jan 13 2022 10:42 AM
I remember when I would come over with Nona and you would take me in just as one of your own and love and teach me . You were always so caring and kind to me.
Dawn Sowles Jan 13 2022 7:22 AM
2 photos were added for Lorretta E. McNutt
Jodi Jan 12 2022 11:54 AM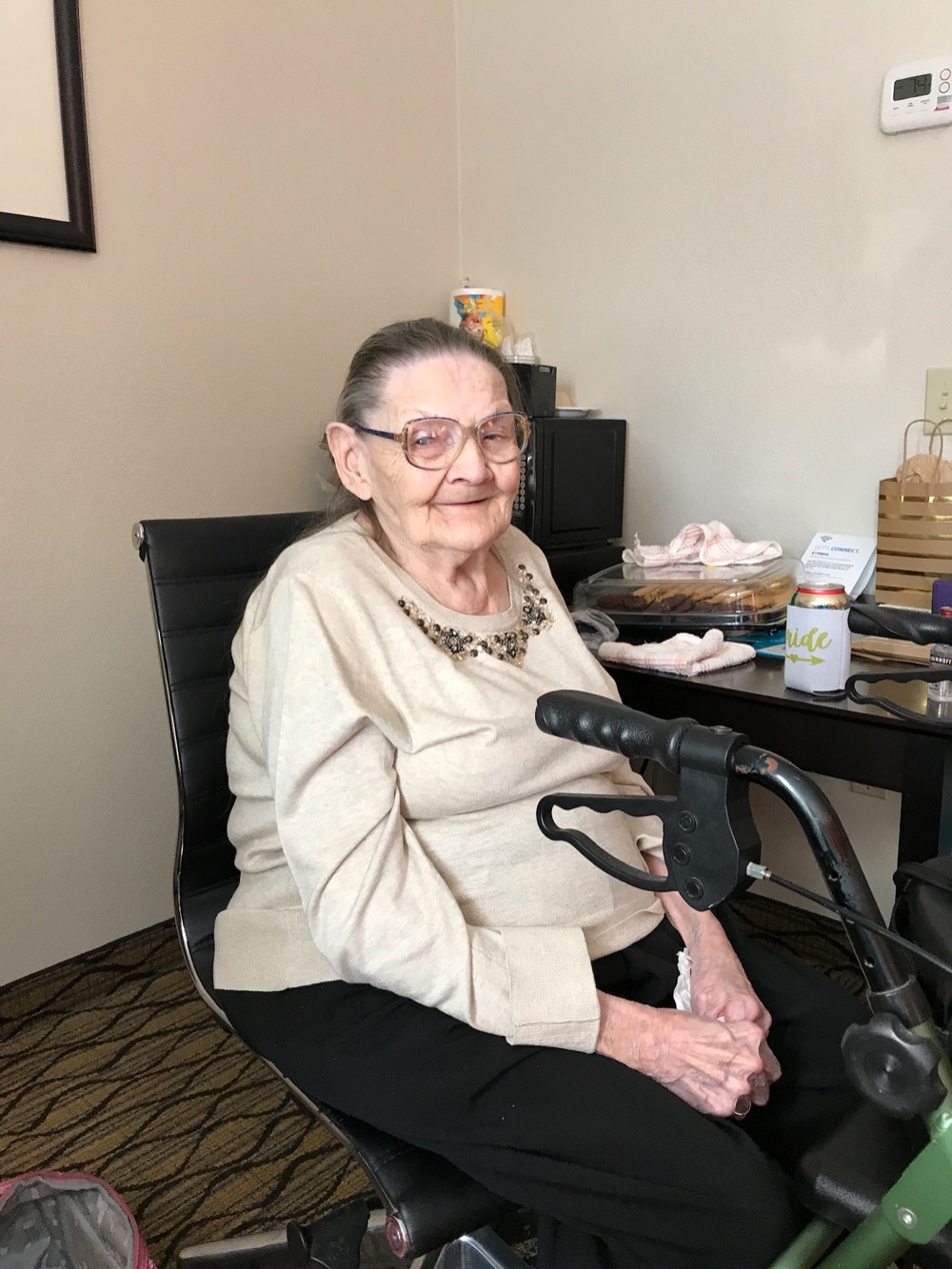 Loretta was a very caring person and will be missed by many people!!
Kristi M Finley Jan 11 2022 3:13 PM